Partners
John Phoenix – Partner & Founder
Prior to founding WAGN, John was the National Sales Manager for the Institutional Business Development team at Envestnet. He was responsible for leading the new business efforts around large enterprise firms looking to deploy the Envestnet suite of services. John supported the firm's efforts in the Bank, Independent Broker Dealer, Regional Broker Dealer and Registered Investment Advisor channels.
Most recently, John lead the High Net Worth Sales division at Envestnet working with RIAs, hybrid RIAs and Independent Advisor Networks that deployed Envestnet. John was CEO and Founder of Metamorphosis Money Management an RIA in Denver, Colorado a company that he eventually sold to Envestnet. Prior to M3, John worked for 6 years as a Managing Director for Alexander Capital Management Group, where he was head of sales and marketing. Prior to that, John was a Regional Director for Putnam Investments also served as a Regional Director for Kemper Financial Services in Atlanta, Georgia.
John earned his undergraduate degree in History from Washington and Lee University and holds a FINRA Series 65 security license. John lives in Denver with his wife and two children.
Jay Hummel – Partner & Founder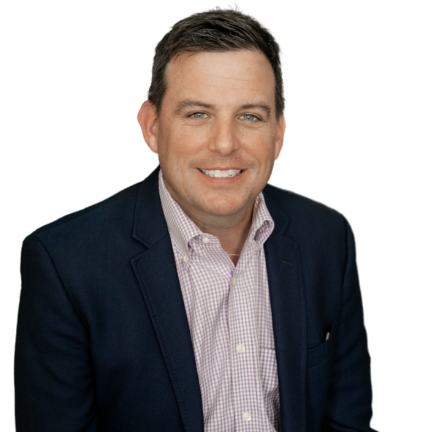 Prior to founding WAGN, Jay was a Senior Vice President and Head of American Century Investment's Personal Financial Solutions Business. Jay was responsible for the strategic and executional oversight of teams serving 600,000 individual and small retirement clients with $40B in assets under management.
He is a former Managing Director of Envestnet where he served as the Head of Strategic Initiatives and Thought Leadership. Jay is the former President and Chief Operating Officer of Lenox Wealth Management, a Cincinnati based multi-family office and started his career in accounting and consulting at Deloitte.
Jay is a frequent industry speaker and writer. Wiley has published two of his books: Success and Succession and The Essential Advisor.
Jay lives in Kansas City with his wife, Valerie. When he's not traveling he and Valerie stay very busy with their 7 and 5 year old sons and their 3 year old daughter.
Advisory Board
Bill Schiffman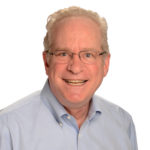 Bill is the consummate problem solver for his clients, his friends and clients. Bill is joining the WAGN team to support the company's work in the advisor training area, specifically around deepening their financial planning approach. He grew up in an entrepreneurial family, it was inevitable that he would start his own business, Schiffman Grow & Co. (now W3 Global Accounting).
Bill often says (tongue in cheek) that "he has more licenses than sense". In addition to being a Certified Public Accountant, he holds FINRA Series 7 and 66 qualifications, and has life, health, and annuity insurance licenses that allow him to perform services in a number of states throughout the country. This combination of achieved standards allows Bill to provide a complete array of experienced consulting acumen to his clients.
Bill is married to Lynne Aronson, and they have multiple four-legged children. In what little free time he has (he is also the host of "In The Know" on WOSU-TV), Bill enjoys travel, cooking, reading, charitable work, and almost all sports. His greatest passion outside of family and business is thoroughbred horse racing, and he is involved in several racing/breeding ownership ventures.
Julie Cooling – Founder & CEO of RIA Channel, LLC and RIA Database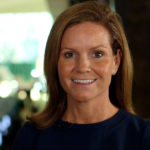 Julie has over 25 years of experience in the financial services industry. She started her career at SEI Investments in Philadelphia and has worked in product development, marketing and sales roles for Montgomery Asset Management and Forward Funds in San Francisco.
Julie graduated from Bucknell University with a degree in Economics and a minor in Finance.
Antonio DeRosa – CEO Qualis Capital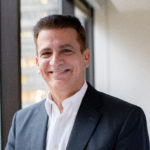 Antonio DeRosa is the CEO & Global Head of Qualis Capital. Prior to Qualis Capital, Antonio was a Managing Director – Global Head of Advisory at Jefferies. within Wealth Management responsible for all Advisory fee-based businesses globally, including all UMA, SMA, Rep as Advisor, Mutual Fund, ROBO, Hedge Fund, Private Equity and all other alternative businesses. He was also the Business Head & National Sales Director with Morgan Stanley where he was responsible for the day-to-day management of several key businesses within The Consulting Group and Capital Markets Division.
Antonio's background also includes a Fellowship in Mathematics affiliated with Columbia University, The City University of New York/City College – CCNY and Mott Hall teaching mathematics along with finance, business, and economics. Antonio has 25 plus years of experience in the financial services industry. His other prior affiliations include Morgan Stanley, Goldman Sachs & Company, Prudential Securities, Inc., and Clemente Capital Asset Management to name a few.
Alli Jordan – Co-Founder & COO of LibertyFi
Alli is Co-Founder and COO of LibertyFi, LibertyFi helps RIAs drive revenue and scale their practices by enabling advisors to focus on what they do best: serving clients. With its deep technical experience, the company's personalized consulting services include evaluating client business processes, implementing technology, streamlining operations, and providing middle-office support. LibertyFi today supports 20 firms, over 100 financial advisors and $9.5B in assets under administration since its inception in 2017.
She started her career in financial services close to ten years ago at Sterne Agee and Leach, Inc. Alli started as an investment analyst and grew into a business consultant for the wealth management division.
Alli lives in Birmingham, AL with her husband, Michael and 1 year old daughter Annie. She is a graduate of the University of Florida.
Woody Taft – President of Taft Holdings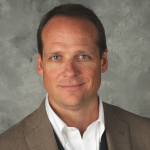 Woody is currently the President of Taft Holdings, a Cincinnati-based small merchant bank. Via Taft Holdings and other entities, Woody has delivered growth equity investments into a wide range of companies, primarily focusing on financial services and fintech, including: Bannockburn Global Forex, which sold to First Financial Bank in 2019; Bill.com, which went public in 2020; and InvestCloud, which merged with Tegra118 and Finantix in 2021, among others.
Prior to Taft Holdings, Woody served as Director of Development for Taft Broadcasting Company, Vice-President at the Eden Group, and Founder and President of Southern Star Interactive. Woody serves on the boards of West Capital Partners, the Louise Taft Semple Foundation, the Cincinnati Playhouse in the Park and the Cincinnati Country Day School, as well as the Development Board of Phillips Academy, Andover. Woody holds an B.A. from Yale University and an MBA from Miami University.
Scot Billington – Co-Founder Covenant Capital Management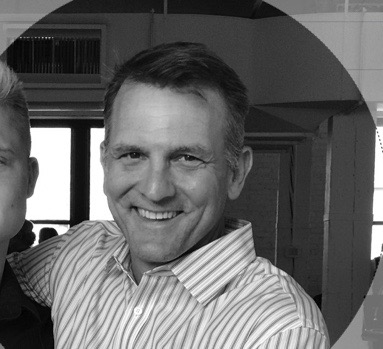 Scot co-founded Covenant Capital Management (CCM), a registered Commodity Trading Advisor, in late 1999. At inception CCM traded a momentum-based trend following model across a broad array of futures contracts in commodities, currencies, interest rates, and stock indexes. CCM's Original Program made an annualized compounded return of over 15% from 2000 through the end of 2003. In 2004 CCM launched its flagship Aggressive Program. The Aggressive Program compounded at 12.23% annually over the next 15 years until it closed in 2018. CCM grew from two $250,000 accounts to over $500M in assets at its peak.
In 2017 CCM shifted away from trend following towards volatility models that traded S&P 500 and VIX futures contracts. CCM now focuses exclusively on volatility as total return and as an S&P 500 hedge/enhancement. Tactical Growth was the first volatility offering in 2017, and Total Volatility (TV) commenced trading in 2018. From inception through the end of 2020, TV has compounded at 17.57% annually. The Hedged Equity Program (HEP), which blends S&P 500 exposure with a volatility hedge, began trading with a 118.53% return in 2020.
In addition to co-founding Covenant Capital, Scot worked as a commercial hedge commodity broker and was a market maker on the floor of the Chicago Board Options Exchange.