We'll help you get where you want to go.
We invest in wealth managers and wealth management service companies, taking a minority position.
With wealth managers, we're specifically focused on growth potential when evaluating opportunities. We know that your growth potential combined with our expertise and experience can lead to big things.
With wealth management service companies, we're looking for businesses that are ready to move to the next level in terms of growth or service offerings, with support from our ecosystem of tools and support. We bring decades of industry experience and substantial connections within the field to help our partners get in front of their target audience and drive revenue through adoption and flows.
Here are just some of the firms we are proud to work with:

"John and Jay (WAGN) were instrumental in getting Elk River started. Their expertise in all aspects of an RIA practice allowed our staff to focus on the clients and the business. Once we were up and running, we were able to leverage their industry knowledge and relationships to implement strategic initiatives at the firm."
The RIAs we invest in benefit from access to our ecosystem.
Over time, we have carefully built a robust network of best-of-breed outsourced providers. RIAs who partner with us typically outsource various business operations (compliance, technology, marketing) to these highly-vetted experts, so they can focus on growth and working with clients.
We believe that outsourcing effectively spurs growth and that is why we've invested time, money, and resources to vet and curate a list of partners who excel in various logistics, operational and tactical items.
Our ecosystem helps RIAs streamline operational efficiencies, offer a broader array of services, and spend more time with clients.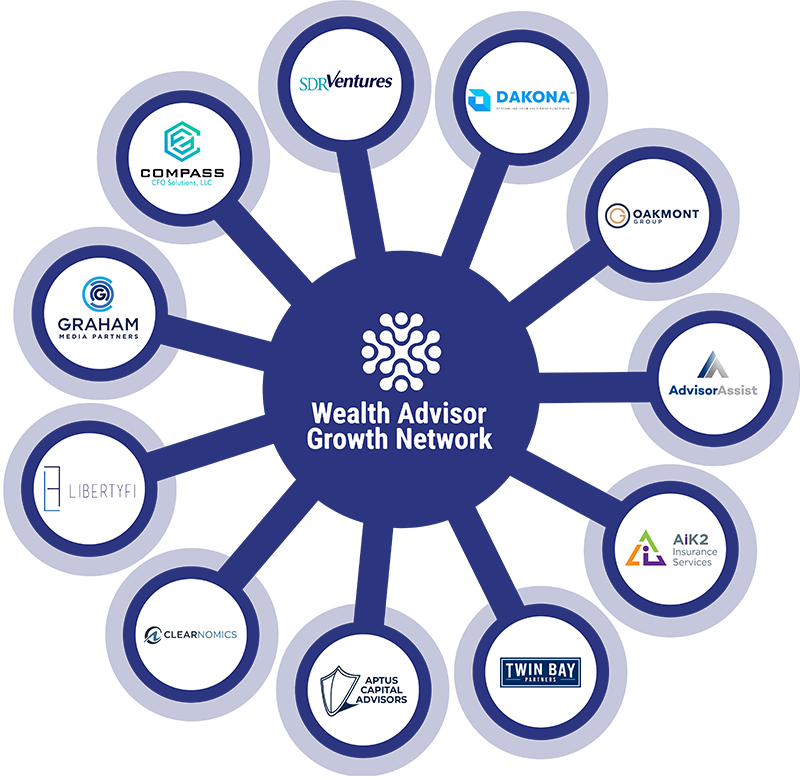 Alone we invest. Together we grow.
See how firms like yours worked with WAGN to grow

Desired to go independent out of a captive bank model.

Wanted to change the way wealth management firms buy P&C insurance, while also giving advisors access to a platform to provide insurance for clients.
The conversation doesn't end here.
Check out our latest insights.