We're looking for the next breakaway. Is it you?
In our minds, the only way to achieve true independence is to break away and start your own RIA. We understand that there is a sense of security in having a team of thousands behind you – but the freedom you can gain and the legacy you can create from venturing out on your own is the ultimate success.
We want to help get you there.
While getting started may feel overwhelming, owning your own business and brand, higher payouts, and having total control of your team and how you serve clients are well within your reach and worth taking the leap of faith.
You are closer to gaining autonomy and freedom than you may think.
If you're unsure of where to begin, we're here to help. We've helped RIAs across the country – from inception and launch to future expansion. We have a proven process and network of supportive partners to help you with:
Keeping a majority ownership stake and control of your RIA
Transition support and financing
Turnkey tech platform & back office
Access to investment research
Compliance outsourcing
And more
What made the other RIAs we've worked with special? They believed in themselves and the path forward with the support of WAGN. These firms were ready to invest in themselves; now it's your turn.
Elk River, a newly established RIA created from a wealth team leaving a bank, needed transition and ongoing services, including compliance, technology, CFO services, insurance, and additional support. Our team helped them go independent and transform their business into the RIA they always dreamed of being.
in enterprise value
created for our strategic partners
Experience where it matters most
We started WAGN based on the realization that something was missing in the independent advisor space: Growth.
We're experts in this field because we have run firms, built firms, grown firms, and know how to sell to firms. Now, we're focused on helping the best-in-class independent advisors accelerate their growth and realize their potential.
WAGN was built by a team with more than 45 years of experience in this space. We have helped hundreds of firms across the country and some of the largest RIAs, aggregators, and asset managers. 
Our track record of success
We've helped other breakaways just like you achieve success and start their own independent firms. Our network of partners helps you with everything from managing the breakaway process and funding your start-up to forming the new entity, building needed infrastructure, and enhancing revenue capabilities.
We're different. But don't just take our word for it.
"Jay, John, and the resources within the WAGN ecosystem are the most trusted sources of comprehensive advice in the industry today. Results matter and WAGN empowered our company to reach over $12B in AUA in 5 years."
"Working with the WAGN team during our launch was an enormous benefit. Jay and John's network and industry knowledge allowed us to build our firm at a pace that would not have been achievable otherwise."
We operate as true partners
The greatest way to learn is by working with those who have forged the path for you. We share what we've learned in the industry and help you grow.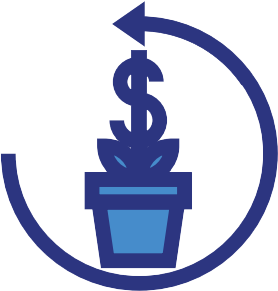 If we invest in you, it's because we expect your firm to grow, and we want to contribute to your success. From day one, we are committed to your success.
Request a confidential conversation with our experts today
Talking with our team is easy, and we always keep conversations
confidential. Whether you're ready to take the plunge or just
have questions you're needing answered, we're here to help.
This exclusive opportunity to work with our seasoned experts will not last long. Contact us today to learn more.